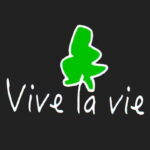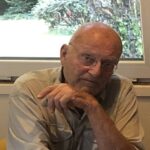 Ilja Bendeler was founder in 1981 and director of Cycletours for many years . Since 2002 he has been captain of the sailing hotel ship Zwaan for cycling and sailing holidays. Out of season a B&B in the heart of Amsterdam.
In 2021 he bought the Le Périgord Vert estate
Ilja: When we came around the corner of the house, we knew immediately! This is the place! A vast romantic forest park with generous places to camp. No strict yards, but so to speak: a large oak for everyone!
The beautiful hilly, picturesque surroundings are suitable for walking and cycling trips and, if you wish, also suitable for fishing and swimming. The site was converted into a camping area fifty years ago. Camping called Le Perigord Vert. Before that, the owners were farmers with a tobacco plantation and maize cultivation for the geese. There were already ancient oaks and many types of special trees were planted that have become quite mature after so many years. In addition to tall birches, we see various spruce species, mulberry, magnolia, fig, and more, all of which provide a pleasant climate. You can find this loving approach in the overall atmosphere at the property. Sometimes called magic
And not to forget the amazing starry sky on a clear night. It was therefore not a question to take over the place from the old owners. We owe them a lot of appreciation for helping to give Vive la Vie a good future!
There was a lot of work to do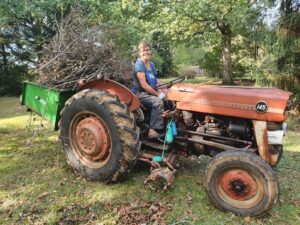 Large jobs such as refurbishing the houses, replacing the electricity circuit, adjusting the sanitary hot water supply, painting walls and woodwork and maintenance of the park with a lot of sawing and pruning
Many friends helped us with this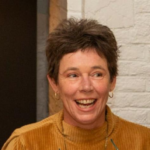 Marije Hartog is the leading lady of the campsite
She has a long experience as a hostess in the hospitality industry, in hotels and on passenger ships
Our theme is to create a simple atmosphere in peace in the middle of a beautiful flowery entourage With some nice extras such as a swimming pool, a tennis court and a jeu de boules court.
With all this a hospitable reception at Vive la Vie.
We hope you will enjoy your stay. See you soon!
Greetings from Marije Hartog and Ilja Bendeler
contact: 3 Chemin des Tourbières, lieu dit Fardoux, 24450 La Coquille
+33 689 771 308
BV Kop van Noord, Ilja Bendeler, BTW nr. 81909236 KVK 34168873